Mike Dudgeon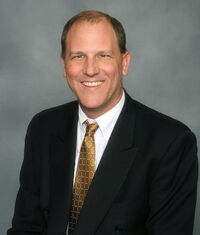 Mike Dudgeon is Vice President, Research for Hi-Rez Studios. He is responsible for researching and driving implementation of cutting edge new technologies into games produced by the studio. Mike founded the hardware division of Radiant Systems in 1994 and spent 7 years as the VP of Engineering. His group helped build Radiant into the premier point of sale and kiosk provider to retailers.
From 2001- 2007 Mike' founded and ran Tier One Inc, an independent engineering services company. Tier One quickly became the leading provider of custom engineering work in Atlanta and delivered projects such as GPS fleet tracking, diagnostic medical capsules, radiation mapping units, home entertainment control, and digital billboards. In 2007 Mike along with Erez Goren and Mike Finley founded Qualia Labs to do research into Artificial Intelligence and revolutionary new computer architectures. In 2010 Mike joined the Hi-Rez Studios management team.
Mike has bachelors and master degrees in Electrical Engineering from Georgia Tech. He served as a member of the Forsyth County Board of Education from 2007-10, and has been elected to the Georgia House of Representatives. He took office in January of 2011. Since Georgia has a part time legislature, he will remain active in the operation of Hi-Rez. Mike lives in South Forsyth with his wife Lori and 3 boys.
The success of former startup businesses allowed Erez Goren to turn his gaming hobby into the significant new venture which is now Hi-Rez Studios. The studio was seeded with veterans from within the game industry including key contributors to titles such as City of Heroes, Oblivion, and Call of Duty.