Editing Contest

The Official SMITE Wiki is hosting the first ever Wiki Editing Contest, which will take place February 2 through March 2, 2016.
Winners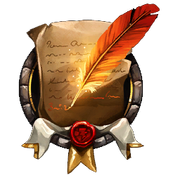 This contest has ended. The winners are:
Winners will be contacted via the email associated with their Gamepedia account.

Prizes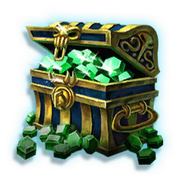 Grand Prize Winners: Two editors will receive 5,000 SMITE
Gems each and the title "Wiki Editing Contest Winner" on Gamepedia
Runner Up: One editor will receive 1,500 SMITE
Gems
Honorable Mention: Two winners will receive 800 SMITE
Gems each


(These codes only work on PC and can be redeemed in game by going to Store, then Redeem.)

New to Wiki Editing?
For tips and general information, you can check out the SMITE Wiki's Help pages.
To view wiki editing tutorials for beginners, you can check out the Gamepedia Help Wiki.
Not Sure Where to Start?
If you'd like to participate in the Editing Contest, but you're unsure where to start - don't fret! You can help improve the wiki by:
Fixing spelling or grammatical errors on existing pages
Uploading and adding images to existing pages
Updating and expanding the information in all the Gods, Items, Game Modes and Gameplay Elements pages
Creating pages for the new items, and for any content that is currently missing
Having Trouble Editing?
In order to protect the wiki against spam, you'll need to make 3 small edits on the wiki before attempting to make a large edit on a page. If you continue to encounter trouble editing, please email Community@Gamepedia.com or contact a wiki admin!
Useful Links
Latest changelogs
Pages
Categories